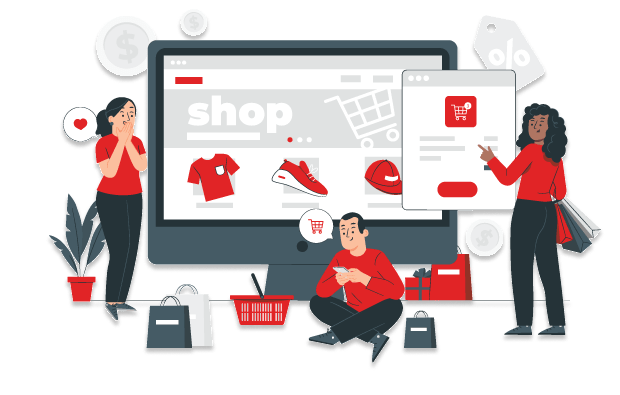 Yes, at BEEPIXL, we offer e-commerce website development services to help businesses create professional online stores that are easy to use and manage. An e-commerce website allows businesses to sell products and services online, making it possible to reach a wider audience and increase sales.
Our Process
How Our Experts Handle The Project Efficiently,
Custom Design:
We can create a custom design for your e-commerce website that reflects your brand and meets the needs of your target audience.
Product Catalog:
We can help you create and manage a product catalog, including product descriptions, images, pricing, and more.
Shopping Cart:
We can implement a shopping cart system that allows customers to add items to their cart and checkout securely.
Payment processing:
We can integrate your e-commerce website with a payment gateway to enable secure online transactions.
Order management:
We can help you manage orders and track inventory to ensure that your e-commerce website is efficient and up-to-date.
If you are interested in our e-commerce website development service, please don't hesitate to contact us to discuss your project in more detail. We would be happy to provide you with a quote and more information on how we can help you achieve your goals.